This is my very special project. I am a supporter of good fan games. It is a Final Fantasy starter kit. I did not make any of these resources. Instead I collected all of the resources from various sources. Now people will be able to make real Final Fantasy fan games by going to one sources that has all of the tools they need!
I have a lot of work to do to get this done. I am hoping to fully release this in 2012.
Features
Original Final Fantasy Music
Side View Battle System
Custom Final Fantasy Iconset made with rips
Facesets
Character sets of original characters in the RTP style
Characters
Final Fantasy IV- Kain, Rosa, Cecil, Dark Knight Cecil,Golbez
Final Fantasy VI- Terra, Locke, Shadow, Celes, Kefka
Final Fantasy VII- Cloud, Vera, Sephiroth
Final Fantasy VIII- Squall, Laguna
Final Fantasy XIII- Lighting, Snow
Bosses
Kefka
Sephiroth
Marilith
Credits.
PINEDAVX- Many Character sets including Terra, Cloud, Mog, etc.
Big Ed- Final Fantasy Menu Script
Blake Ezra- Baron Guard Character Set
Byemuas- Squall Character Set
Darkceo- Final Fantasy IV battlers
jpenno86- Shadow Character Set
Screen Shots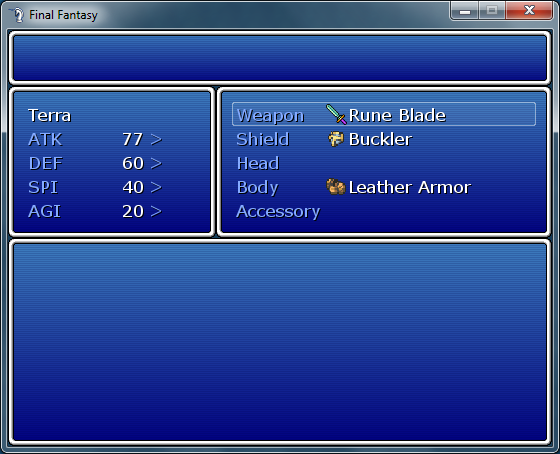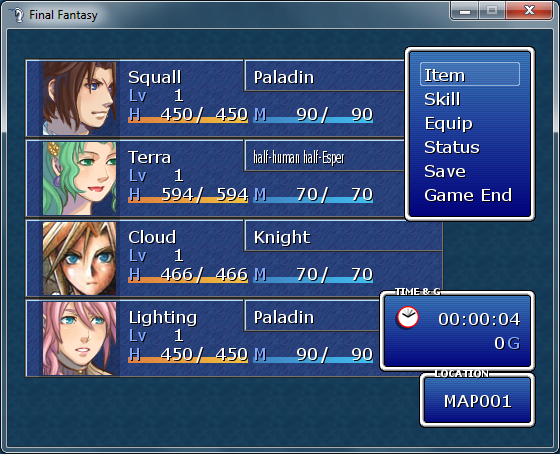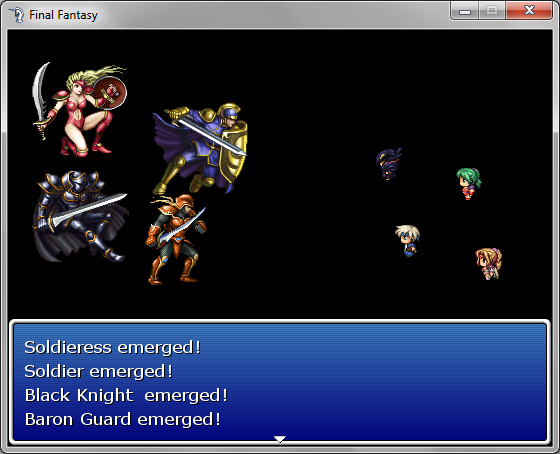 Videos
Edited by RATED-RKOFRANKLIN, 20 October 2011 - 02:12 AM.